Fyfe® Case Study
Markland Dam Bridge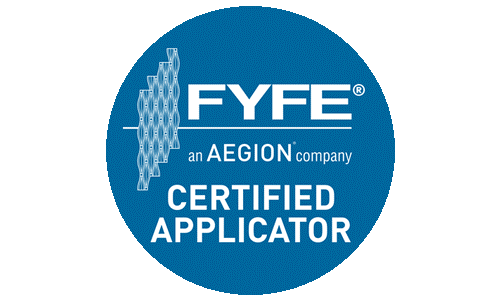 MARKET
United States Army / Markland Bridge
CLIENT
Cornerstone Engineering
CHALLENGE
HydraTech was called upon to repair the Markland Dam Bridge that was facing structural concern in several areas. Many i-beam sections needed to be reframed and strengthened. There were also several section on the bridge with exposed rebar that needed to be coated with an anti-corrosive epoxy to prevent further damage to the bridge.

ENGINEERED SOLUTION
The proposed solution involved coating all the exposed rebar with a corrosive stopping epoxy and reforming all I-beams to original shape so HydraTech could apply Fyfe Fiber Wrap system.
SCOPE
This job was over the Ohio River at a height of over 100'. The rough condition of the substrate lead to a very detailed surface prep & repair. This consisted of a heavy surface grinding to reach the desired surface profile. Once the surface was prepared, we then had to pressure wash the area to remove all dust & debris.
SOLUTION
Cornerstone Engineering was pleased with how quickly we solved the problem and proved the confidence we had in the strength of our product and the ability to provide what they needed. In the end we saved time, money, and materials; all while strengthening the damaged areas and prolonging the life of the bridge.