HydraTite® Case Study
M&M Site Utilities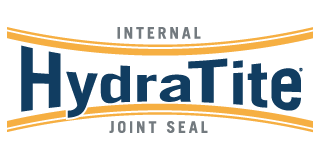 MARKET
Drinking Water
CLIENT
M&M Site Utilities
CHALLENGE
Customer experienced leakage after new piping was installed. It was not immediately clear which pipe joint(s) were leaking.

ENGINEERED SOLUTION
The proposed solution involved putting a 54-inch HydraTite Internal Joint Seal on each of the three pipe joints to cost-effectively stop the leaks and prevent future leaks.
SCOPE
After joint preparation, HydraTite stainless steel bands were installed to seal all joints and prevent any further leaking. One of the three sections of pipe made a 20-foot drop, accessible only by narrow stairs.
SOLUTION
M&M Site Utilities liked our confidence and was pleased with how quickly we solved the problem. The solution prevented wasting time, money and materials replacing the pipes, while prolonging pipe life with reinforced joints.